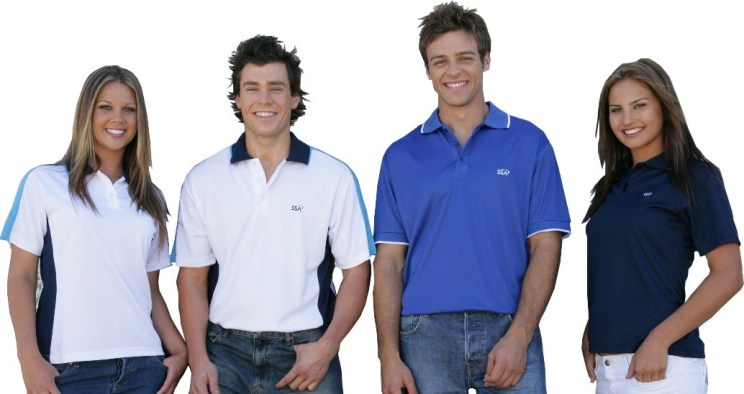 Your organisation's image is unique and elite in its industry. Thus, custom made uniforms will definitely deliver your messages to the public. Having a unique and stylish design with high quality material will certainly advertise and promote your brands. You just select your colours and styles and we will do the rest to make a shirt that is particularly yours.
Whether your Polo shirt is for the office environment, Frontline representatives or factory sections, our shirts WILL out work, outplay and definitely outlast any of those other inferior brands. Order yours today and see for yourself!
To date we've manufactured garments for customers across the country –from small businesses right up to Australia's biggest companies. And we also have the ability to brand you with our complete range of logo services including embroidery, screen printing and digital heat transfer.
Apart from custom business uniforms, SSA Shirts provides a wide assortment of custom team sportswear, personalised sports apparel, custom club clothing, custom rugby jerseys, custom school wear, high school custom apparel and more online in Australia.
Highlights of our service:
Design and order your new shirt online and get a quote in a flash
Collect free sample fabrics from SSA Shirts
Get Quality product at reasonable pricings
Minimum order only 25 units
Select from Regular or Express Service
Guaranteed Delivery Around Australia

Some of our customers:
BP Australia
BOSCH
Caltex
GMHBA
Rio Tinto, and many more

Contact us at 1300 735 158 or start designing your unique uniform now.